Oft sind es die Proportionen bei Kinderrädern. Oft sind sie zu schwer, meistens sind sie uncool. Der Lil´Ripper ist leicht, der Rahmen ist angemessenerweise aus Alu, extrem robust und proportional durchdacht. Die Lackierung ist braun-hellblau und verwegen.
Außerdem gibt es im 2FOUR7 schicke Helme, BMX und Fashion. Vor der Türe in den Weißfrauenarkaden werden harte Skills trainiert. Immer mittwochs 15h ist BMX-Fahrschule.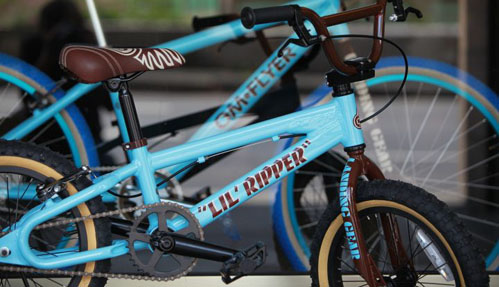 2FOUR7 - the art of bmx | Weißfrauenstraße 2-8 | Frankfurt /M.